About Morgan Ramsay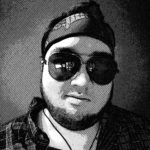 Morgan Ramsay is the author of the critically acclaimed books Gamers at Work: Stories Behind the Games People Play and Online Game Pioneers at Work, which debuted at #1 in six categories and landed him at #15 in Amazon's Most Popular Authors in Business. An internationally published writer, editor, and columnist, he has interviewed a record 53 CEOs in technology and entertainment, such as private astronaut and Ultima series creator Richard Garriott, Supercell CEO Ilkka Paananen, and DeNA chairwoman Tomoko Namba.
For nearly 20 years, Morgan has worked in a diverse range of disciplines, recently serving as Producer and QA Director at Pixelmage Games, a studio founded by the creators of EverQuest, until its acquisition by Amazon Game Studios. Previously, he was President & CEO at Entertainment Media Council, the association for game industry leaders; and  Chief Brand Architect at Heretic, where he led communications for small business and Fortune Global 500 clients.
What People Are Saying
"Morgan has an extraordinary ability to craft a powerful narrative, to clarify technical and complex ideas, and to inform, motivate, and persuade. I'm looking forward to seeing what he does next."
—Alyssa Walles, Board Member, Atari S.A.
"Morgan worked with me on one of the most thorough, thoughtful, and detailed interviews I have ever participated in, and he was tireless in shaping it into a solid yet accessible narrative."
—Raph Koster, Fmr. Vice President of Creative Design, Disney Interactive Media Group
"Morgan has produced some of the most interesting and methodical interviews I've read. You get the straight dope in a well-documented, carefully crafted form, from the people who made history."
—Simon Carless, Chairman, Game Developers Choice Awards
"Excellent and thorough documentary-style interviewer and writer."
—David Perry, Fmr. CEO, Gaikai (a Sony Interactive Entertainment company)
"Morgan was a total professional and knows the game industry inside-out. I highly recommend his work!"
—Don Wurster, Founder, Gastronaut Studios (a PopCap Games company)
"Well-informed, perceptive and professional."
—Christopher Weaver, Founder, Bethesda Softworks
"Morgan has a scary attention to detail that allows him to offer insights few others can provide."
—Marc Mencher, CEO, GameRecruiter
"Morgan has a rare talent to make his interviewee open up to discuss sensitive issues."
—Ben Dean, Director of Communications, Visionary Realms
"Morgan has a strong ability to ask the right questions."
—Richard Garriott, private astronaut and video game pioneer